You can post messages from the organization account that will appear under the Club tab for all users on the organization account.
Step One:
Click onto the blue "Club" tab then "Customization" in the grey bar, you will see a tab titled "Club Message Board". In this HTML editor, you can post messages visible to other members of the club.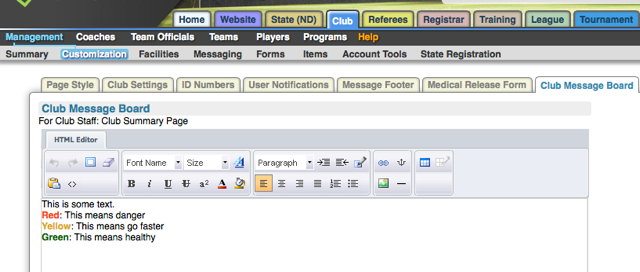 This will be useful for indicating what flag colors mean, making internal announcement to club members, etc.