Seeding teams into your league can be done by dragging and dropping teams into place or by having the teams auto populate.  To have your teams auto populate first accept your teams and then hit the auto-fill teams button.  To use the drag and drop follow the steps bowl.
Step One:
To begin the drag & drop process, click on Show Unassigned Teams in the bottom right-hand corner.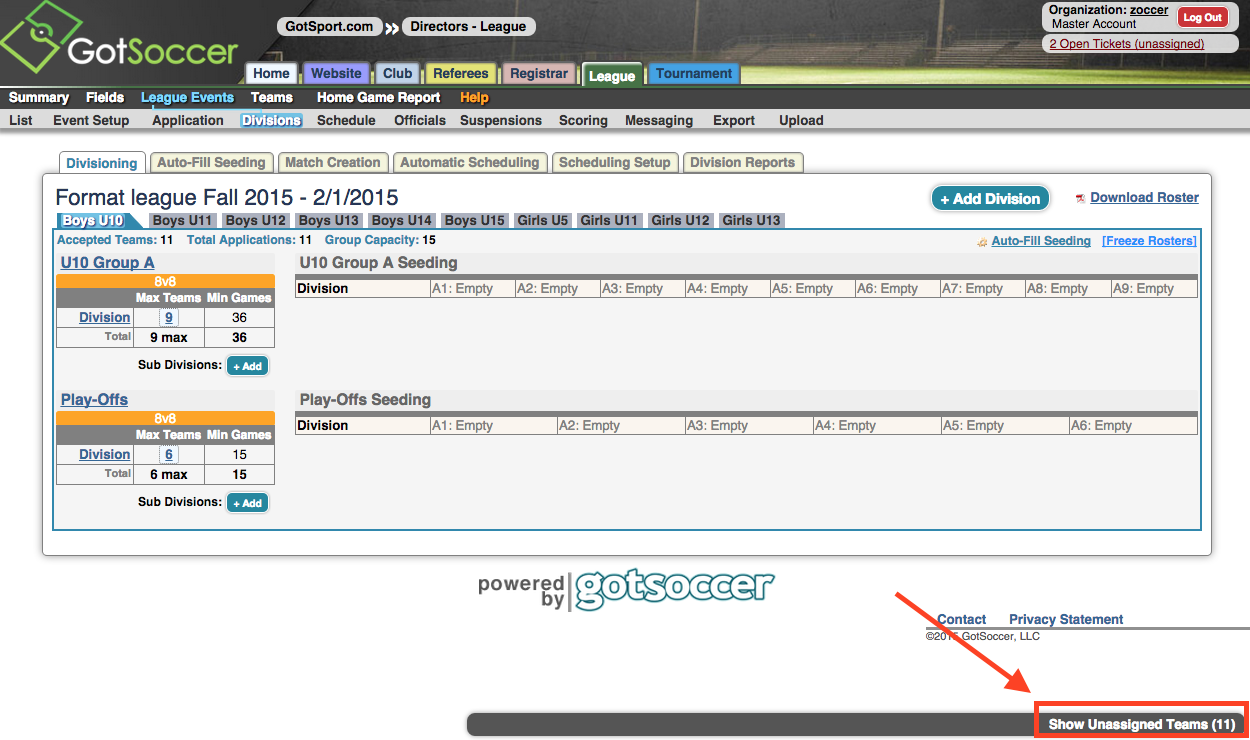 Step Two:
Once the teams appear on your screen, you can click and hold the gray hexagon next to each team to drag & drop them into the spot in the division.
A team can be placed in a spot even if they are not accepted, but be sure to accept them prior to generating games.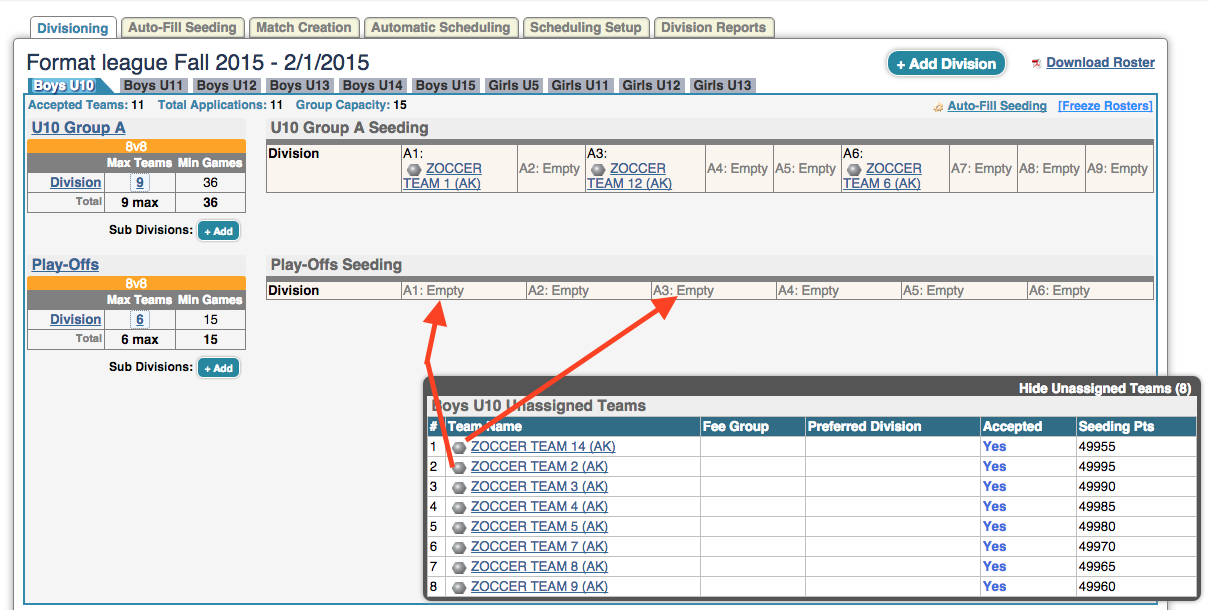 Step Three:
If you wish to adjust your seeding later on you can drop and drop teams on top of each other.  This will move one team into the desired spot and the other into the unassigned section.
once all of your teams are in the proper location you should be all set.
Edited by PC 4/17