If you need to black out fields from scheduling by specific days of the week you can add a weekday exception by following the steps below.
Step One:
Under your Club tab, and then Facilities in the grey menu bar select the filed you wish to add this exception for and then go to availability and click on weekday exception.

Step Two:
Once you click on 'Add Weekday Exception,' you can choose a weekday, put in a date range and a description (optional) and the system will automatically prevent game games from being scheduled on the field.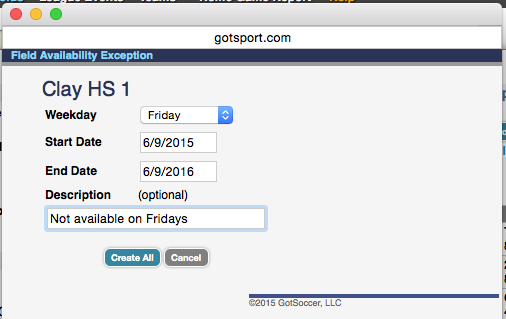 Edited PC 4/27