An update has been made to the Forms area, allowing organizations to add comments and attachments to forms after it has been submitted.
Step One: 
Once logged into the organization account, click on the blue "Club" tab. Under the club tab, you will see the "Forms & Request" section on the bottom right of the page. You can click into any of the forms that have been submitted so you can add the comments or attachments.
Step Two:
Once you have clicked on the form, you will see a screen from which you will see the option to "Add Comment" or "Attach Files".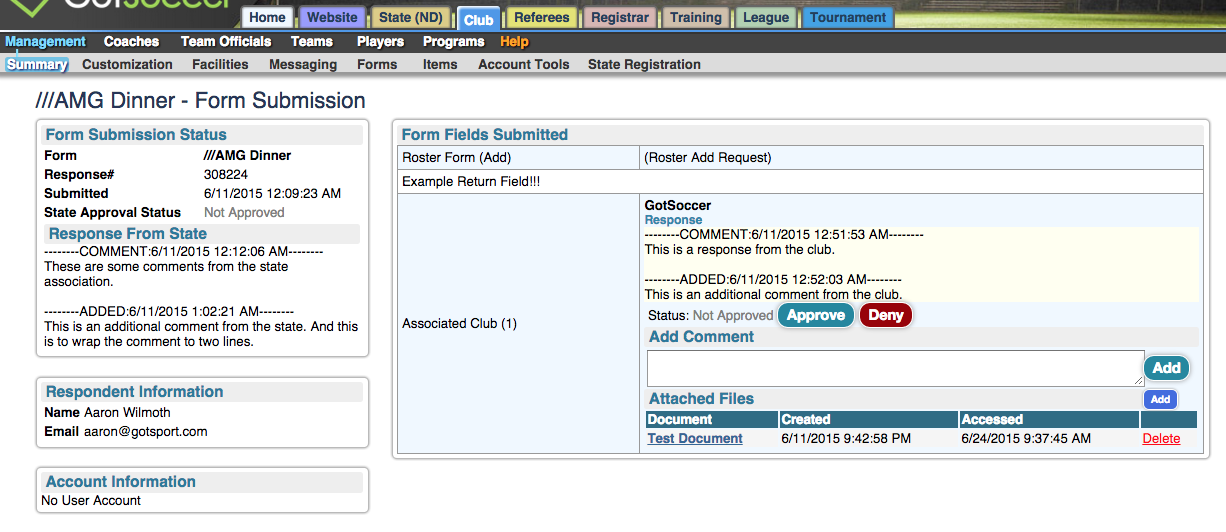 Step Three:
After you have uploaded the document or saved the comment, the organization that reviews your form submissions will see the added material.